God, we want to please you in everything in 2019!
The Kingdom of God is near you!
"I love you guys! I am always watching over you. I have a wonderful plan for your life. My death on the cross is provided so that you might be forgiven of all sin and live a life of purpose and meaning. Just call out my name. Give me everything. I am right here. --Jesus Christ
Upcoming Events and Announcements

MISSIONS CONVENTION MARCH 2-3

Missionaries from around the world will gather here to celebrate world missions. On Saturday, we will kick the weekend off with a luncheon for all out-of-town guests at Spring Creek BBQ in Shenandoah. We will worship at 6:00 pm and hear testimonies and vision from our missionaries. A reception will follow the service. On Sunday, we will gather for worship at 11:00 am with an International Meal to follow. We will receive pledges for the next year, showing our financial support to have the Gospel going to the nations.


MISSIONARIES OF THE MONTH
This month we are recognizing Wade and Linda Thompson, founders and directors of Destiny Leadership International, Inc. They currently work in Eastern Europe, equipping believers and developing leaders, enabling people to fully activate their spiritual gifts.
They excel at building up the Church, training others to fulfill their God-given assignment in life. Pray for them daily this month and give a financial donation to support them. You may give in any worship service offering or use the online giving button on the right side of this page.
Missionaries Wade and Linda Thompson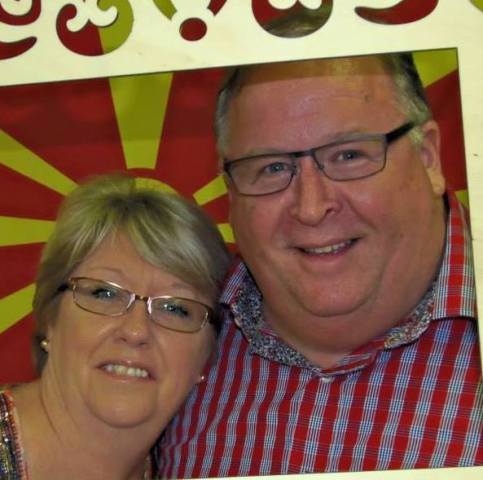 CHURCH INFORMATION: 26029 Aldine Westfield Road, Spring, TX 77373. Phone 281-907-0013.
DIRECTIONS from I-45 in Spring: Turn east on Louetta. After traveling 2 miles, Louetta dead-ends at Aldine Westfield. Turn left on Aldine Westfield. Go 1/8 mile and see non-traditional church building on the left. Or, simply click on the "map" button near the top of this page.
WORSHIP SERVICES: Sundays, 11:00 a.m. and alternating Wednesday events at 7:00 p.m. Call the church office for details.