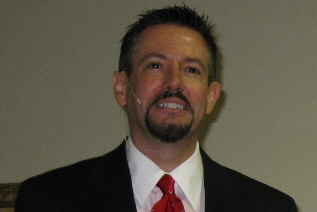 Dear Friend,
Thank you for visiting our web site. I know your time is precious and there are many sites you could be navigating. I count it a privilege to share these moments.
New Beginnings has been holding worship services in the Spring and north Houston area since 1991, when God called our family from Pennsylvania to plant this work. In February of 2004, God led us to our current location on Aldine Westfield Road.
We are a church for people who desire to seek and follow Jesus Christ. This is a wonderful place to grow in your faith and learn how to answer your calling from God.
I would be delighted to visit with you about your faith journey or to answer any questions you may have. I look forward to getting to know you as a friend and co-worker in God's Kingdom. Our purpose in this community is to help you fulfill your destiny to serve Christ. We have many areas of ministry available for those who want to be involved in the Kingdom.
Feel free to email me personally with a concern or prayer request. We will even lift your need to the Lord in a public worship service if you like. You can reach me at LSchwanke77@gmail.com.
May you be overwhelmed by God's love and blessing,
Pastor Lyn